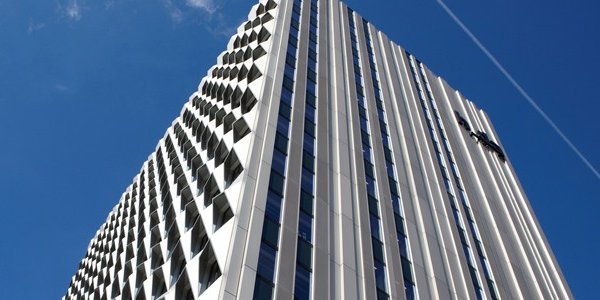 Company
Together for a strong future - companies and the university as cooperation partners
In addition to the possibility of further qualifying your employees by supporting them in a part-time study programme, there has been the possibility of cooperating with the h_da in dual studies since 2013. With the IBWL dual study model, the Faculty of Business and Economics at Darmstadt University of Applied Sciences is actively and committedly participating in the "Hessen Dual Study" campaign launched in 2008 by the Hessian Ministry of Economics, which aims to strengthen Hessen as a business location. Universities were asked to develop study programmes that closely combine professional practice and academic studies.
Dual study programmes are popular now because they are a modern and attractive instrument for companies to counteract the shortage of skilled workers and managers. Dual offers enable companies to train qualified young people in-house in cooperation with a university. In addition, a close bond is created between the company and its employees at an early stage, from which both sides benefit.
The International Business Administration degree programme has been offered in a part-time version for over 10 years and has successfully established itself in the Rhine-Main-Neckar economic region. Graduates of IBWL are employed in almost all well-known companies in the Darmstadt area.
The dual study model was launched in the winter semester 2012/13 and is aimed in particular at companies and students who are looking for a joint and successful professional future.
The attractive time model of IBWL with lecture times outside of regular working hours enables students to work continuously and extensively in the company. In concrete terms, this means the study events take place in the evening and on Saturdays so that students can be employed in the company during core working hours. This is one of our unique advantages.
The h_da is your strong partner in Darmstadt. We participate in a wide range of projects. We operate research facilities and maintain partnerships all over the world. As a cooperation partner of the h_da, you become part of our network and benefit from the transfer of technology and knowledge.
Located in the centre of the Rhine-Main-Neckar economic region, the h_da is located at the perfect spot for short travel distances and easy accessibility.
In the dual study programme, the cooperating companies pay the tuition fees. In addition, the cooperation company or the students themselves must pay the semester fee (approx. 270 euros).
If you would like to find out what opportunities a dual study programme offers you as a partner company, please make an appointment for an individual discussion with us.

Dual Study Contract Templates
For the contracts to be concluded, please use the drafts that the Dual Study Center offers hier zum Download